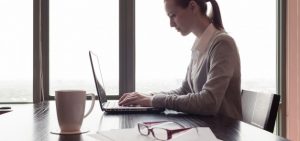 Similarly, with the process that you followed last week of reviewing income accounts, you need to ensure that expense figures on your Profit & Loss Statements are accurate. It is these expenses that you are claiming a tax deduction for, so if you have items on the Profit & Loss Statement that are not tax deductible, then they need to be allocated somewhere else. If you are unsure, you are best to code the entry to a "Suspense" account.
Likewise with what I said last week, your accountant hopefully will reallocate items that are not eligible tax deductible expenses at the end of the year, but isn't it on your agenda to have more accurate reports in the 2015/2016 year? Also it can be a costly exercise to a business if their accountant has to reallocate hundreds and hundreds of entries for expenses that may have been personal in nature.
As a guide, the main expenses on a Profit & Loss Statement should be cost of goods sold and other overheads. Expenses like ATO payments, loan payments, credit card payments and personal drawings should be coded to a balance sheet item. If you think about some of these payments and how large they often are what effect they would have on your profit figure if incorrectly coded.
Print a Profit & Loss Statement for the period 1 July 2014 to 30 April 2015 & diarise again to do for 31 May 2015 & 30 June 2015.
What you are looking for is that the only items that are really business expenses and that will be claimed as a tax deduction are included as expenses. It is also a good idea to check that the correct GST has been used.
Review all expense accounts
Is the expense business related? The expense incurred must be directly related to earning assessable income.
If the expense is private, it should be coded to either a Director's loan for companies, Beneficiary's Loan and trusts or Owner's drawings for sole traders and partnerships.
All expenses have been entered eg 12 lease payments if you have leased something for the whole year, 12 rent payments, 12 telephone bills etc
Ensure the correct GST codes are on the transactions – you may need to go back and check the invoices (see table below)
Ensure there are adequate narrations for the transaction so that when we review the file or in the event of an ATO audit, the details in the file are self-explanatory.
As a guide the following deposits should be coded as follows:
[table id=4 /]
If you find after the review you have had to change a lot of GST codes you can actually go into the Account List are and change the default GST code for either the Expense Account or the Supplier and that way you don't have to remember if the correct code is GST or FRE.
First published by MYOB 15 June 2015